The Beer Summit is a killer beer festival that happens four times a year (once per quarter). They are a fun way to try new beers from tons of different brewers from the area and even from around the world. At every Summit, you'll find happy people, delicious beer, lively music and some breweries even bring games. If you're new to the Beer Summit, there are a few things you should know in order to best plan for the day.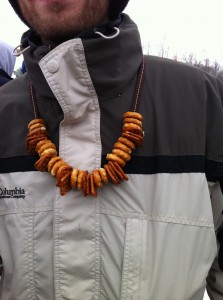 1. Take public transportation
The Beer Summits are held in the heart of Boston and parking can be tough. Take public transportation to save yourself the pain of parking and also simply being safe.
Take the green line to the Arlington stop or the orange line to Back Bay.
If public transportation isn't an option, find a designated driver and check out the local parking situation.
2. Don't attend on an empty stomach.
This just makes sense for anytime you choose to have a few beers. Have some food beforehand so you can taste new beers without the fear of being too drunk and in the next cab home.
3. Get there early
I'm not sure how many tickets they have on sale, but these tastings get ridiculously packed inside. In fact, the Saturday night session is already sold out! If you're not there early, plan on wasting some time outside (in the freezing cold) waiting to get in.
4. Check out the attending breweries and pick out some must-taste beers
With over 200+ beers to try - it is easy to get lost or forget the reason you planned on attending. Beforehand, check the list of attending breweries and find some beers that you've never tried before to widen your horizon. Since the upcoming Beer Summit is the Winter Jubilee, winter seasonal beers will be showcased from most breweries.
Check out the upcoming Beer Summit's list of the breweries in attendance and view the floor plan.
5. Pace yourself
With over 60 breweries in regular attendance and each one brining a few to sample - only fools rush through these. Remember it is a marathon, not a race. Pace yourself to ensure a fun, responsible time.
6. Bring some way to remember your favorites
As you try new beers, you're sure to find a few new favorites. Help yourself out by taking photos of the breweries, adding them to a smart phone note or just write them down using an old fashioned pen and notepad.
7. Bring a pretzel necklace
Yup, a pretzel necklace. The pretzel necklace is a common sight at beer festivals around the world. Pretzels go great with beer and are a great snack during the 4-hour session.
Have you been to a beer festival before and have additional suggestions one things people must know? Feel free to add them in the comment section below.
Pretzel photo obtained from eatit-drinkit.com.