Learn everything you wanted to know about craft beers.
Or may you prefer to find the best style beer for you.
Written for beer lovers, by beer lovers.
That means no pretentious language that nobody understands. We'll speak your language and give you ideas to make the most of your calories.
What you can expect to read about/learn here:
History of beer.
Top breweries around the world.
How to identify the best beer for your palate.
How to taste beer like a pro.
The best beers for each season (yes, flavors change as the seasons do).
I'll never forget the first time I actually appreciated a beer. It was Dogfish Head's 90 Minute IPA. After that I immediately wanted to learn more about beers -- their history, the person who created it, the ingredients and the process of brewing. This blog is meant for those who are also curious and want to know more about beer.
Sarah Bedrick TheGirlsGuidetoBeer
[fa icon="quote-right"]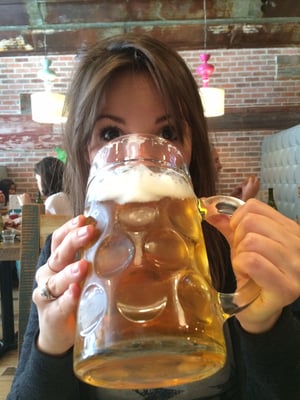 We'll cover everything that you want.
Most of the topics come at the suggestion of our readers. We are here to serve you, so let us know via comments on the blog, or our Contact Us page, to share what you'd like us to write about.