This past weekend I met a very cool Canadian female (what's up Stephanie!). We chatted for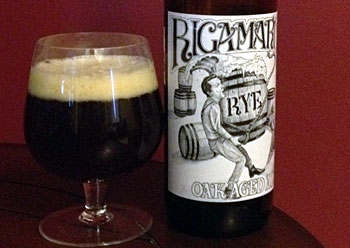 quite some time about Canada since I've never been. Then - the conversation turned to the discuss the delicious Maudite beer I ordered which Unibroue brews. Stephanie told me that Unibroue is a Canadian brewery - I had no idea!
We continued chatting about tons of other beers that are Canadian and I was quite surprised by how little of these I actually knew - so I've decided to share some of the most popular Canadian breweries with you below.

Top Canadian breweries that you probably never knew were Canadian:
Unibroue
Based out of Quebec and has some popular Belgian-style beers like Maudite. And is also famous for La Fin Du Monde ("The End of the World") and Don de Dieu ("Gift of God"). They are contain yeast sediment which provides extra fermentation after bottling, which allows the beer to age better, especially if kept in a dark area without refrigeration.
This brewery also has a ton of the top rated beers on Beer Advocates Top Canadian Beers list!
McAuslan Brewing
You're probably most familiar with their St-Ambroise fruity styled beers - like the ones we recently blogged about. However, McAuslan built their fame up by their easy-to-consume and well balanced beers like the McAuslan Oatmeal Stout (those are always good, aren't they?) and St-Ambroise Pale Ale.
Driftwood Brewery
Based out of Victoria, BC - this brewery is most known for their quality and unique beers like Singuilarity which is a Russian Imperial Stout and White Bark which is a witbier. Fun fact - the owner/brewmaster, Jason Meyers, favorite style beers are Barleywines as he "enjoys the challenge of brewing" them.
Half Pints Brewing Co
I must admit, I'm not sure I've heard of them before (gasp, I know), but after conducting a little research for this post, I fell in love with them. Not only with their bold style, bold brews and bold merchandise, but for their crazy apparent passion for good beer.
Some of their popular beers have ridiculous names - like the following: $ellout $tout, Black Scrapper IPA, Humulus Ludicrous, Queer Beer and Rigamarole Rye. Really?!
If you live in Winnipeg Canada, I highly recommend making it out for their brewery at 9:00am on St. Patrick's day to get a taste of their newest and limited beer, Black Galaxy. It is a black IPA (my new favorites!) and I want to hear from you - and what you think about it! You can read more about this beer tasting on Saturday, or just more about them at their blog.
Some lawn-mower beers found in Canada:
Molson
Labatt
And sort of Coors since Molson and Coors merged
If you live in Canada and are looking for some killer Breweries, I recommend checking out TrueCanadianBeers.com and the top list of beers brewed in Canada by Beer
Advocate.
Do you have other beers that you love that are made in Canada? Or were you surprised to find out a beer was Canadian either before or from this list? Let us know below!
Thanks for reading!