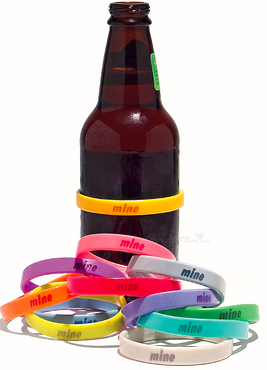 For far too long beer lovers have not been getting the respect they deserve. Why can't a beer tasting be just as posh and sophisticated as a wine tasting? When a wine lover crafts his or her knowledge to become an expert in the subtleties of different wines, he or she is seen as connoisseur - why can't the same hold true for beer lovers? In countries around the world beer has a rich history - including America. In fact, many of our founding fathers (including George Washington himself) were avid beer drinkers. It's high time to celebrate beer drinkers, and here is a six pack of great gifts for the beer lover in your life.
I'm with the band
The holidays are notorious for great parties with family, friends, and colleagues. This year, you can help the beer lover in your life avoid the whole "is that beer mine or yours" game with Mine Beer Bands. These stretchy rubber bands fit snuggly around beer bottles to prevent mix-ups. You can purchase 12 Mine Beer Bands in assorted colors for just $5.95 from homewetbar.com.
The opening act
Start a beer off the right way by cracking it open in style! Every beer lover needs at least one really fun bottle opener, so this year, do a little shopping and find one that truly fits your beer lover. One great idea to get an interesting bottle opener, is to think ahead and buy one while your on vacation. The bottle opener pictured below came from Las Vegas and only cost $5.95.

I'm sticking with you
While there may be no use in crying over spilt beer as the saying goes (or, well, doesn't go), this year you can get the beer lover in your life the perfect gift to help prevent future beer spilling tragedies: a magnetic can cooler. The powerful magnet on the bottom will keep beer upright whether your beer lover is tailgating or mowing the lawn. The really great thing about this gift is it not only helps keep beer from spilling, but it also helps prevent another horrible tragedy: warm beer. Magnetic can coolers are available from a variety of companies - check this one out from Geko for $9.99.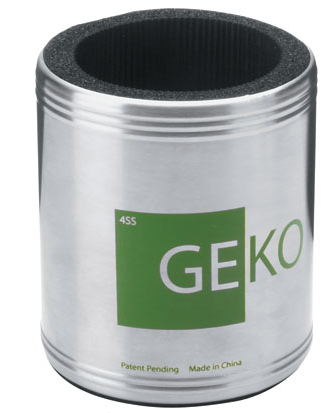 Check the label
Is the beer lover in your life into name brands and labels? Well now he or she can have their own custom label! Create a one-of-a-kind beer label which can be placed on home brewed beer to brand a great new brew or put over existing labels. Get started today on labeley.com.
Green thumb
For the beer lover that's got a green thumb or is totally into DIY projects, get the Beer Garden. This kit includes everything needed to "grow your own beer". Contents include: wheat, barely, hops, a terrarium, gravel, panting mixture, and instructions. This great gift is available from DuneCraft on Amazon for only $21.41.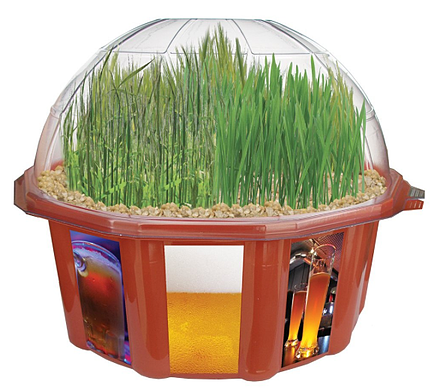 That's worth saving
Any beer lover knows that no sooner do you crack open a bottle of beer and kick back then something comes up. Its like a cosmic joke. By the time you get back to relaxing you're beers not tasting so fresh anymore. Well, luckily, there's a solution for that: Beer Savers. Beer Savers are stretchy beer caps designed to keep beer fresh and fizzy for up to 24 hours. Get a multi-colored six back of Beer Savers from Savebrands for $6.99.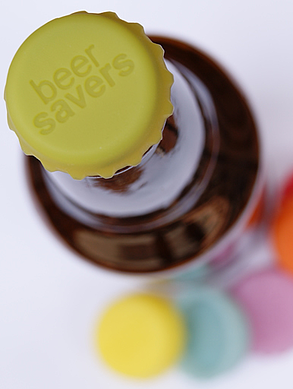 This year, help the beer lover in your life celebrate this great and historic beverage. The gifts above are only a sample of the many great products out there - so get shopping! The sooner you finish, the sooner you can kick back and enjoy a beer of your own.
Article contributed by Elena Roundtree on behalf of Washington MAST. Elena herself is an beer lover who thinks the drink hasn't been getting the credit it deserves. For more great beer (and other alcoholic drink) tips and recipes, follow Washington MAST on G+.